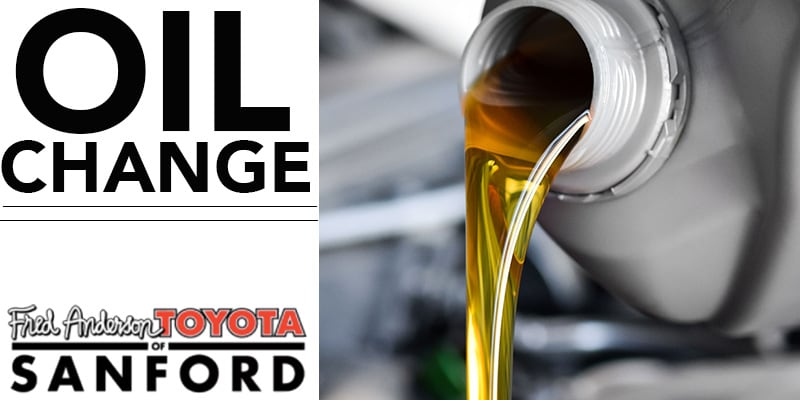 Your Toyota runs best with fresh motor oil. In fact, driving with low, old, or degraded oil can damage your engine. Save yourself time, money, and stress by keeping up with your regularly scheduled oil changes.
Most drivers should have their oil changed every 3,000 to 10,000 miles, with some variation depending on how you drive. Different Toyota vehicles may need to have their oil switched out more or less often, so make sure to consult your vehicle owner's manual.
When it comes time to replace your oil, make sure your Toyota truck, crossover, SUV, or car is in good hands by taking it to Fred Anderson Toyota of Sanford, North Carolina.
Schedule your next oil change online, or contact us at (919) 842-5732.