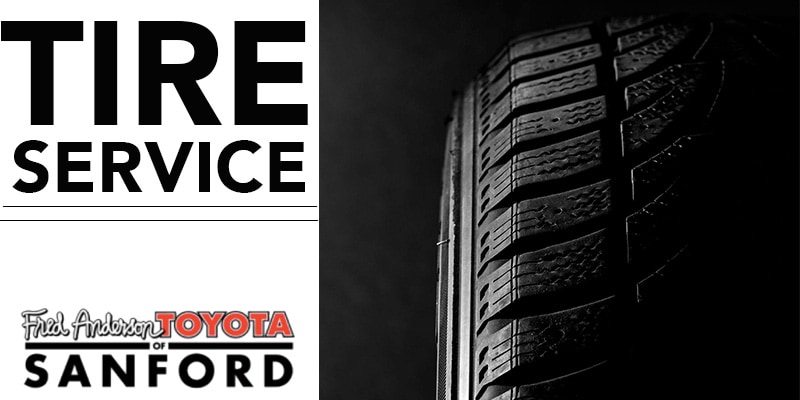 Keeping up with maintaining the tires on your Toyota does more than just improve your traction. Having your tires rotated, inflated, and serviced regularly can increase your gas mileage and help keep you safe on the road.
When is it time to retire a pair of tires? Most sets of tires shouldn't be kept for more than five years. You can extend their life and gripping ability by rotating them every 5,000 to 8,000 miles. Just ask to have the tread checked when you stop by for your next oil change.
When it comes time to have your tires serviced, take them to a team of local experts. The service team at Fred Anderson Toyota of Sanford knows Toyota's cars, trucks, crossovers, and SUVs inside and out.
Schedule service at our Sanford, North Carolina, dealership, or contact us at (919) 842-5732 if you have questions.